About Dushi Pietermaai Apartments
UNESCO World Heritage
Before & After Restoration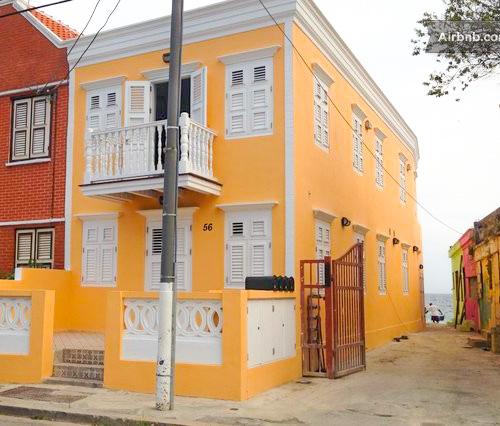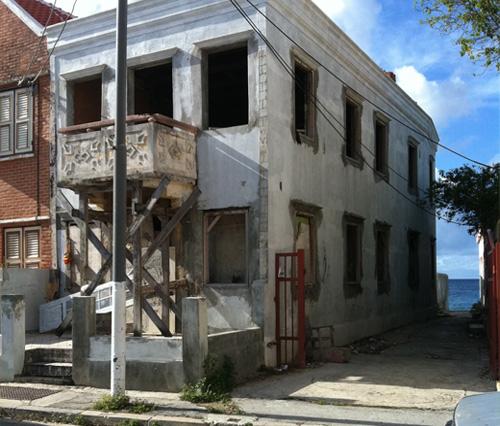 Pietermaai District
The 'Soho' of Curaçao
Where the historical meets and merges with modern…
Pietermaai District is strategically located in the heart of Curaçao's capital, Willemstad, a UNESCO 'World Heritage site'. The Caribbean feel and the rustic elegance of cafés, bars, restaurants, shops, apartments, hotels and breath-taking architecture create a lively, cozy and magical neighborhood; no matter what your interests are, Pietermaai District is a must visit when travelling to Curaçao.
Curaçao is a melting pot of cultures and because of its lively ambiance and rich cultural heritage, Pietermaai District is often referred to as the 'Soho' of Curaçao.
As of the year 2000 Pietermaai District has undergone a major metamorphosis. Not all the monuments have been restored yet, but this is what gives the area its unique, historical and rustic edge. Originally a residential neighborhood in the early 18th century, Pietermaai District was once founded because of shortness of space within the city-walls of Down-town Punda. Now, home to many trendy establishments it is a perfect merger of the historical, classic and modern, where old meets new…
Pietermaai District is constantly bursting with activities and is very well-known for its event's. It is a lively experience and has an atmosphere that makes it a must visit destination for nightlife entertaining and fine dining or just a well-made cocktail after a busy day.
Please refer to the events calendar for more details or visit www.pietermaaiDistrict.com for more information.
Location
Staying at Pietermaai means that you stay in the vibrant center of the island. City life, historic architecture and shopping opportunities of Punda and Otrobanda are just around the corner. Beaches and world-class dive sites are just a short walk away and thirty paradisiacal beaches can be reached in less than 30 minutes by car. The airport is only 20 minutes away from you.
Food & Drinks
Curaçao with more than 50 nationalities, a cultural melting pot, and that taste back into the culinary offerings. Of affordable local 'krioyo' diners to fashionable brasseries and sushi bars, everything is there.
For a list of all restaurants in Pietermaai visit the Pietermaai District website.
Events
Pietermaai is Curaçao's new urban heart, and guarantees quality entertainment year-round. On top of this, annual special events make the area sparkle even more.
Curacao International BlueSeas Festival (May): A free blues festival that premiered in 2015 and became an immediate success. On different stages, some of the planet's finest blues artists play their hearts out.
Jazz Week (augustus/september): An annual celebration of music coinciding with the Curaçao North Sea Jazz festival. The action centers around Miles Jazz Café, where musicians from all corners of the world deliver breathtaking performances, sometimes with spontaneous contributions from the greats who are in town for the CNSJF.
King's Day: Experience how downtown Willemstad erupts into orange-colored revelry. During the last few years, Pietermaai has become the epicenter of the festivities for young and old. From old Dutch children's games to culinary and musical delights, this party should not be missed.
Pietermaai Christmas Market: The spirit of Christmas comes to life under tropical skies, complete with Christmas carols and festive lights and decorations. Tourists and locals alike flock to the entertainment, quaint market and delicious drinks and bites.
XXL Pagara Party: It's one of Curaçao's most beloved traditions to say goodbye to the year with 'pagaras' – rolls of firecrackers the length of entire streets. Everyone on the island comes together to toast to the New Year, a deafening noise fills the air and evil spirits flee. Thanks to excellent teamwork between the many business in Pietermaai, different pagaras are tied together. Every December 31st, this leads to an unforgettable street event.
Pietermaai Proeft ('Pietermaai Tastes'): A tasty event for the entire family. Come and savor the finest culinary treats from the area's restaurants and cafés, plus equally delicious live music and local art.